Spaghetti with Tomato Sauce and Myzithra Cheese (Makaronada)
"They've ruined another perfectly good plate of spaghetti," thought the 8-year-old Zoe. Her Italian cousins had made it, and of course they had put basil in the sauce once again. Zoe knew better than to complain though, as Mama had made it perfectly clear beforehand that Zoe was not to comment on the disliked basil.
The basic Greek-style spaghetti sauce contains no herbs, but uses whole peppercorns to add a sweetly spicy flavor that's different from the hotness of ground pepper.
Ingredients (Amounts Are Approximate)
some myzithra cheese to grate for topping
1/3 cup olive oil
1 onion, chopped
2 cloves of garlic, pressed or minced
2 1/2 pound tomatoes, grated, (about 4 cups) or an equivalent amount of canned tomato sauce
a dozen whole peppercorns
1/2 tsp salt
1/4 tsp ground pepper
3/4 tsp sugar
Cooking It!
Grate the myzithra cheese. It's hard and brittle and will break into little knuckle-skinning pieces, so I highly recommend using a food processor instead of a box grater. Put some chunks into the food processor.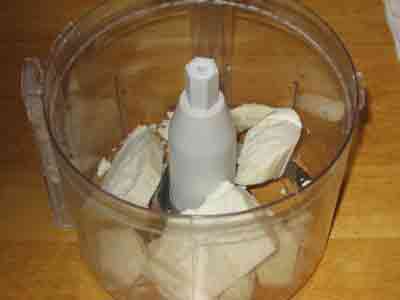 Process until the myzithra is the same texture as the parmesan you get in the green cans at the grocery store. If you don't know what I mean, process until the myzithra is sort of like sand. Ah yes, the mythic cheese-sand beaches of the Greek islands!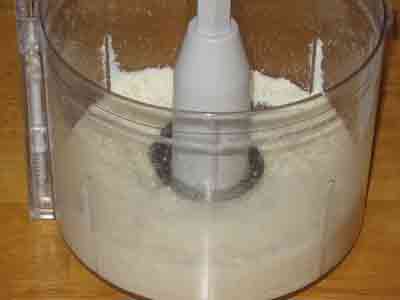 Heat the 1/3 cup oil, or enough to thickly cover the bottom of your pot.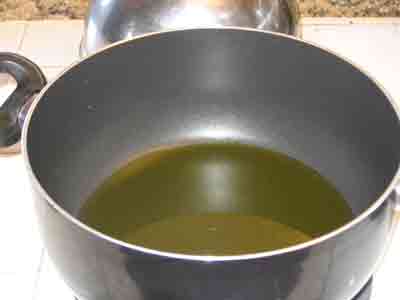 Add the onions and garlic, saute on medium high to high for 5-10 minutes. Stir occasionally if using a nonstick pot; stir continuously if not using nonstick.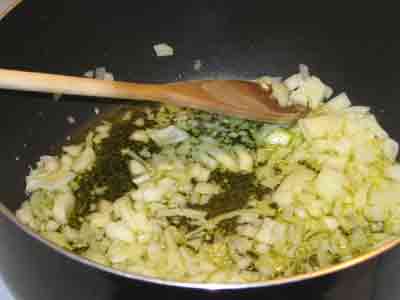 Make sure the onions are soft and done, then add the tomatoes. Also add the peppercorns, salt, ground pepper, and sugar.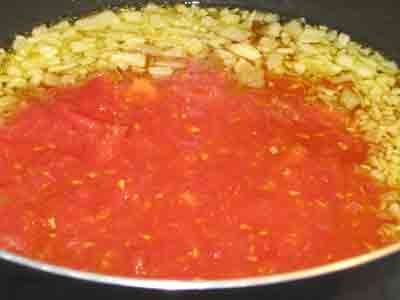 Boil the sauce, stirring every 10 minutes or so, until it's slightly thickened, 30 to 45 minutes.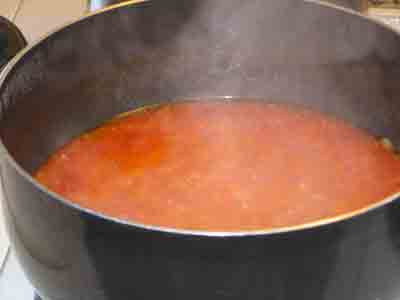 Put a big pot of salted water on to boil for the spaghetti. The amounts given above will make plenty of sauce for 1/2 pound of spaghetti (enough for two people), but probably not enough for a full pound of spaghetti. Boil the spaghetti according to the package directions, drain and serve. Spoon sauce over each serving of pasta and top with grated myzithra. (If you don't have myzithra, substitute any hard cheese such as kefalotyri or parmesan.)