How To Skim Soups and Stocks (Xafrisma tis soupas)
Skimming soups and stocks is recommended to keep the liquid clear. But what's this all about?
As soups and stocks simmer, proteins congeal and form a foam that rises to the surface. It's gray and unattractive, and you really want to remove it so that you have a nice, clear, clean broth. Fortunately it's not difficult to do this. You just have to stay close to the kitchen for half an hour or so, and skim off the foam as it forms. Eventually it will pretty much stop forming. It's easier to skim if you wait to add vegetables until after you're done skimming. Keeping the liquid at a simmer rather than a hard boil will keep the scum rising to the surface rather than emulsifying into the liquid and clouding it.
Here's what it looks like: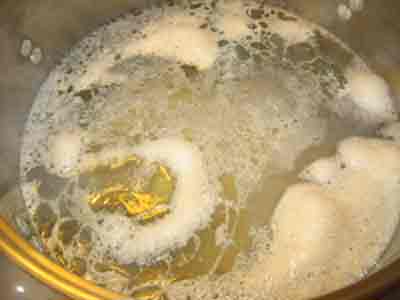 Use a skimmer or a spoon to scoop it out: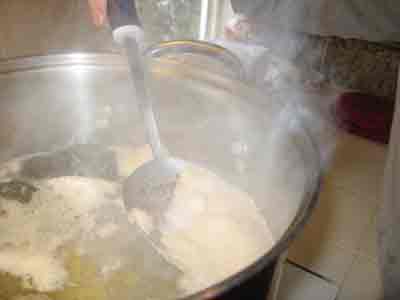 Dump it into a bowl to be thrown away.