Quince Spoon Sweet (Kydoni Glyko)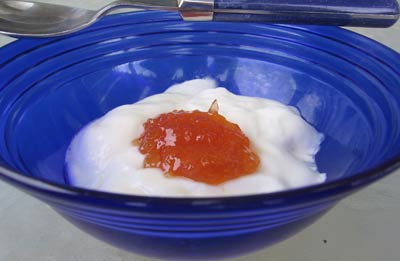 Shown served as a topping for yogurt.
Ingredients
3.5 pounds quince
1 TB lemon juice
4.5 cups water
4.5 pounds sugar
scented geranium or vanilla
cloves
Cook it!
The recipe says to peel and core the quince. I say, peel the quince, hack the woody bastards into submission, then hack out the cores. Next, grate the quince. You can use a box grater but you'll be much happier using a food processor.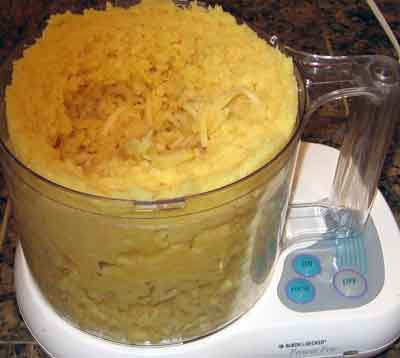 Put in a pot with the water and lemon juice, and cook till the quince are almost soft. How long this takes probably depends on how ripe the quince are. My quince started out pretty soft as they were a bit overripe, so I boiled them for only about 10-15 minutes.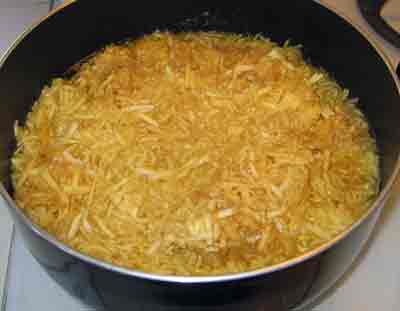 Add sugar and simmer for another 15 minutes.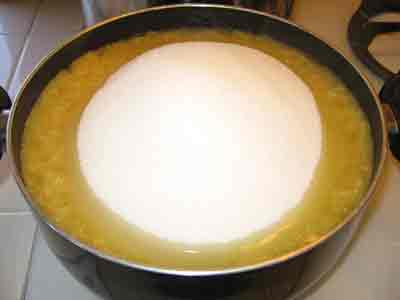 Cover and leave overnight.
Boil again until the syrup thickens, then add vanilla and cloves. When cool, put in clean jars.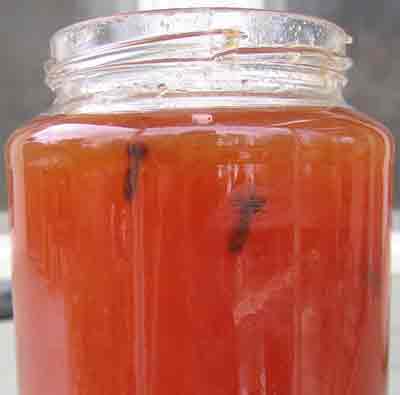 Here's another recipe for Quince Spoon Sweet that uses bite-sized pieces of quince rather than shredding it: Quince Spoon Sweet from Ivy at Kopiaste
And here's a quince dessert that's not a spoon sweet, from Peter at Kalofagas, Poached Quince with Manouri