Greek Beef Patties (Biftekia)
Much easier and less time consuming than Greek meatballs, these beef patties are both tasty and easy for a weeknight supper. The uncooked patties freeze well, so you can make an extra large batch to have some on hand for future meals. There's nothing easier than pulling a few frozen biftekia out of the freezer; you don't even have to thaw them before you cook them!
Ingredients
1 lb lean ground beef
1 egg
1 tsp salt
4 cloves garlic, minced
1 medium onion, chopped finely
black pepper
a pinch or two of crumbled dry oregano
2 or 3 slices bread, soaked in milk and then squeezed
Preparation
Put the bread slices in a shallow container and pour milk over them.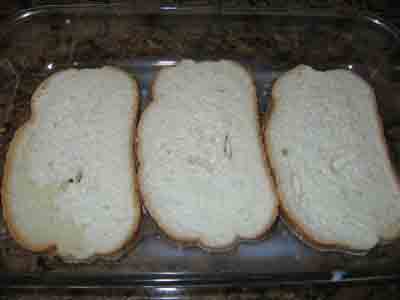 Put all the other ingredients in a bowl.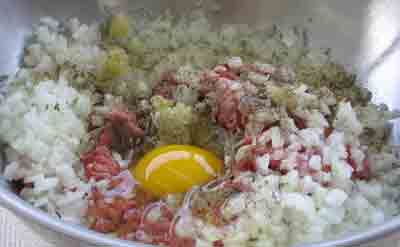 Squeeze the soaked bread to remove excess milk.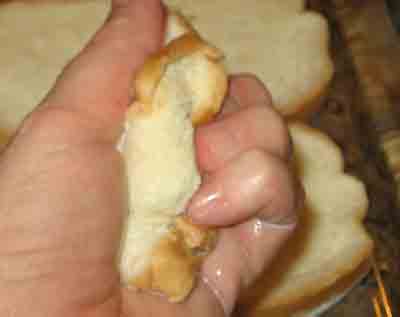 Tear the soaked-and-squeezed bread into pieces and add them to the bowl. Then mix everything together with your hands.
Now make whatever size beef patties you like out of the mixture. We typically make them rather thin so that they'll cook through fairly quickly. Each patty should be coated with oil; I find it easiest to do this as I form them.
Wrap any patties that you want to freeze in plastic wrap or foil, and put the others in a baking pan. You might want to oil the pan a bit, it depends on how thickly you've coated the patties with oil.
Preheat the oven to 350 degrees and put in the pan of biftekia. Bake for about 10 minutes, then flip and bake for another 10 minutes. Turn the broiler on and broil on each side for a few minutes. Watch them closely once you've turned the broiler on! As soon as they've taken on the amount of browning that you like, turn them or take them out.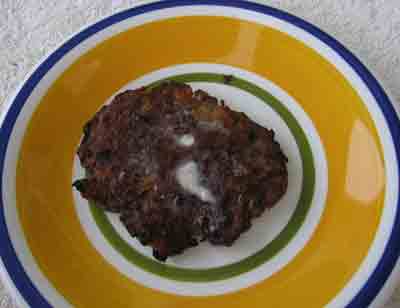 Typically served topped with a pat of butter and a generous squeeze of lemon.
I'll be making this as one of the meals during a family vacation on the coast. It seems like it would be a kid friendly dish, so I think my nieces would like it. Or maybe I should make the beef and green beans. Hmmm.. What do you think? I'll let you know how it went when I get back in ten days. I probably won't have internet access until then, so please don't think I'm ignoring comments and emails.
Kalo Kalokairi!