Tomato-Pepper Sauce (Saltsa me ntomata kai piperia)
This sauce is perfect on grilled, baked, or broiled chicken or fish. It's also good on french fries. Extra sauce freezes beautifully. In fact, I'll make a batch of this when I have peppers and tomatoes to use up, then I just freeze it.
Ingredients
10 anaheim peppers ( ~ 1 1/4 lbs), chopped
4 large onions (~ 2 lbs), chopped
8 tomatoes (~3 1/2 lbs), grated or pureed.
8 cloves garlic, sliced or roughly chopped
5 TB oil
1 tsp salt
1/2 tsp pepper
Cook It!
Heat oil in large pot, add onions, peppers, and garlic.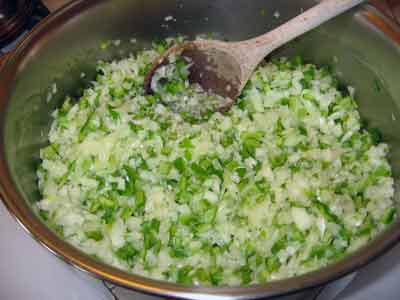 Saute until soft and well-cooked, but not golden, about 10-20 minutes. Add tomato puree, salt, and pepper.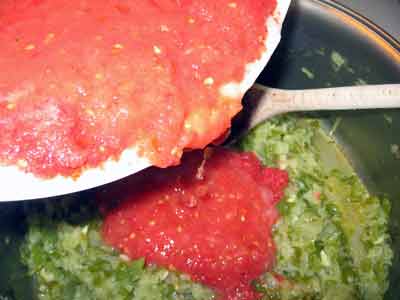 Simmer vigorously for about 30 minutes.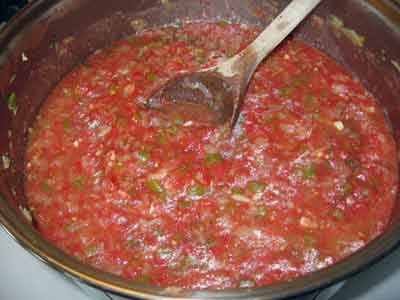 Spoon the sauce over chicken, fish, or fries, or freeze the sauce.