Spaghetti with Meat Sauce (Makaronia me Kima)
Three magic words to bring back the comforts of childhood for every Greek are makaronia me kima. This is a favorite family meal in Greece, tasty enough to interest adults yet totally kid-friendly.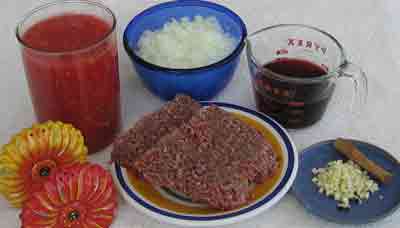 Ingredients
1 lb lean ground beef
1 lb onions, chopped finely (a few small or a couple large)
3-4 cloves garlic, chopped
1 cup red wine
2 lbs tomatoes, pureed in a food processor or grated.
6 whole peppercorns
1 stick of cinammon
1 tsp salt (or to taste)
3/8 tsp pepper (or to taste)
Cook It!
Put the ground beef in your pot, with the onions and garlic on top, and heat over medium high.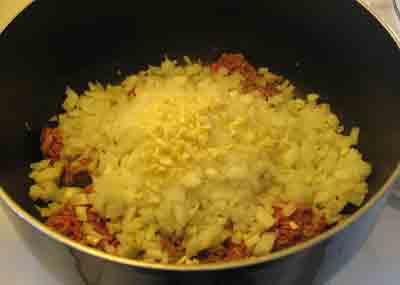 When the beef begins to sizzle, that means it's releasing its liquid and you should begin to break it up with a spoon, stirring the onion and garlic in as you go.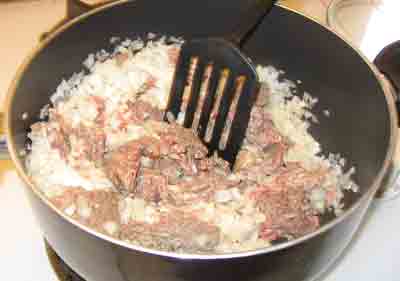 Keep stirring and chopping up the meat for about 10 minutes, until the beef is no longer pink and the onions have softened. Then add one cup of red wine.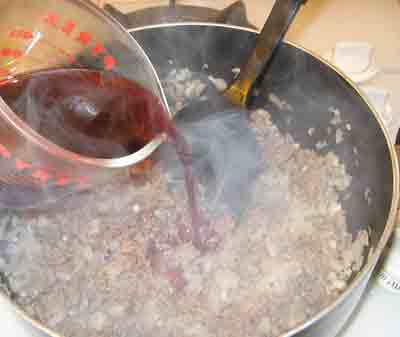 Continue to cook over medium high, stirring frequently and continuing to break up the meat until it is in very small pieces with no lumps of meat left.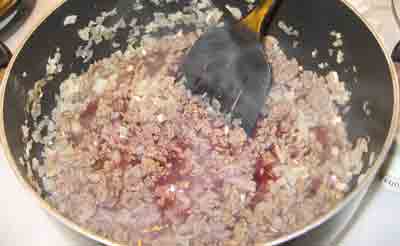 Simmer until the wine has evaporated and the bottom of the pot is mostly dry. I couldn't get pictures of the bottom of the pot through the steam, but here you can see there's a lot of liquid with the meat and it needs more time to evaporate.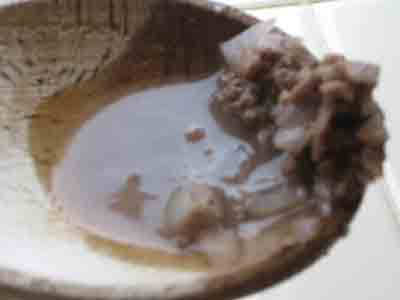 Now you can see the liquid is mostly gone. Time for the next step!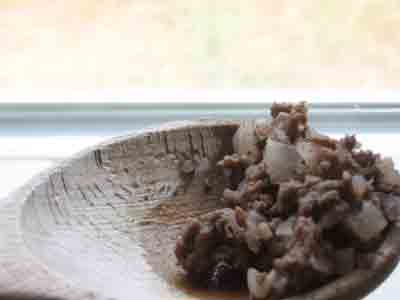 Add the tomato puree and spices, and simmer partly covered for about 45 minutes, stirring occasionally.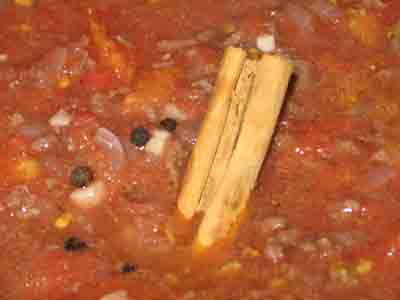 Boil spaghetti, and top the spaghetti with the meat sauce. Sprinkle with grated myzithra (or any hard cheese).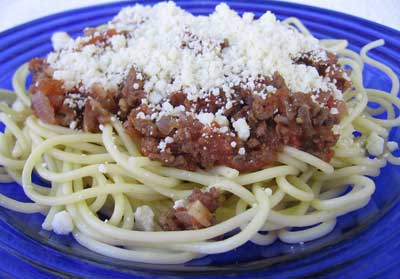 I am entering this in Presto Pasta Nights, hosted this week by Katie of Thyme for Cooking, and founded by Ruth of Once Upon A Feast.