How to Serve Leftover Meat Like a Greek
How do you serve leftovers like a Greek? The answer is two words: French fries. It's possible I've just been hanging out with the wrong crowd, but from my observations, Greeks have an enormous capacity to eat french fries at any time, with anything or even just dipped in mayonnaise, day after day after day. I don't think I've ever seen Mama serve leftover meat without a side of fries, and sometimes the leftovers are more like the side dish with the fries playing the starring role. Anything leftover from meatballs to beef patties to chops to roasts to chicken gets served with fried potatoes. No wonder Greek kids love their mamas!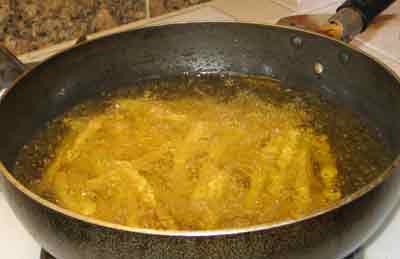 I bought a ridiculously large chuck roast last time I made Beef with Green Beans, but Zoe suggested I just go ahead and cook it all, and then freeze the extra meat to serve with french fries. So I did!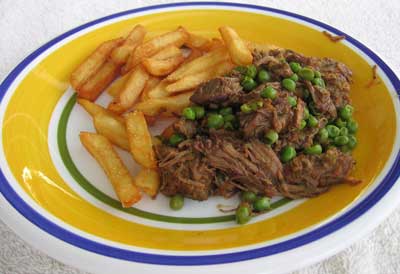 I forget how I reheated this meat. You can put it over low heat on the stove, especially if there's some leftover sauce with it. I probably reheated it in the oven in this case though. You could also warm it up in the microwave. You can see I also stirred in some frozen peas, because I have a hard time sitting down to a plate of meat and potatoes with nothing green. Zoe was dubious about this addition at first, but then she said, "Well, we do also make beef with peas, so it's a reasonable addition." At least I didn't suggest putting in basil!