Cheese from Mama's Island
Lately I've been eating a lot of bread and cheese instead of cooking. And when I do cook something, it tends to be topped with grated myzithra cheese. There is a reason for this. A lovely, delicious, heavenly reason: artisanal cheeses sent by Mama. One wheel of kefalograviera, and one cylinder of fresh myzithra. The package they arrived in smelled like Greece, and I have no words to describe the taste. All I can offer is a photo: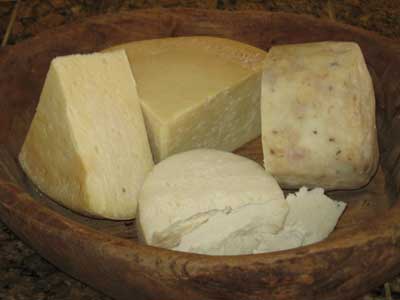 They were wrapped in illustrated butcher paper. I especially like how the chicken is bigger than the pig and almost as big as the cow: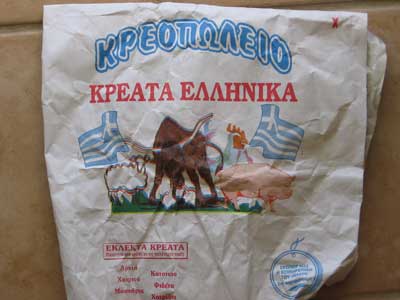 Now, if you'll excuse me, I'm going to go make a nice, simple tomato salad to go with tonight's bread and kefalograviera.